Three Clips: Buffy The Vampire Slayer: George Sarah (Keyboardist) performing three songs as part of the fictional band Shy. Click Image below to watch Video
Clip from Episode Hells Bells: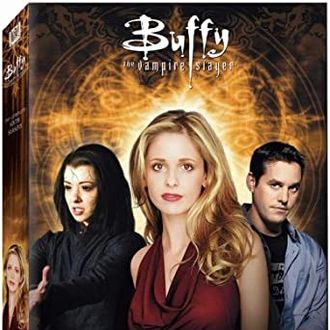 Buffy The Vampire Slayer
Season 4 Episode: Hells Bells
George Sarah (2nd Violinist) And String Quartet
George Sarah appeared in a couple of episodes of Buffy the Vampire Slayer (as well as its spin-off, Angel), as the keyboard player. The music is by George's former project T.H.C. Music composed by George and Lyrics by Sarah Folkman. George returned to Buffy the Vampire Slayer on season six in the episode Hells Bells along with his string section during the wedding ceremony. The music can be found on T.H.C.'s album Adagio.
Clip from Angel Episode Lonely Hearts: Click Image below to watch Video